SOLD: 3 Forest
by CG Shepherd Realty,LLC - May 25, 2018
Carol Shepherd just sold this lovely home in Eastman with wooded privacy!
With 30 years of experience and extensive knowledge of the Eastman market, Carol provides high quality representation to both home buyers and home sellers in Eastman.
Call Carol Shepherd at 603-568-0880 or email carol@sheprealty.com
to see what this Eastman real estate expert can do for you!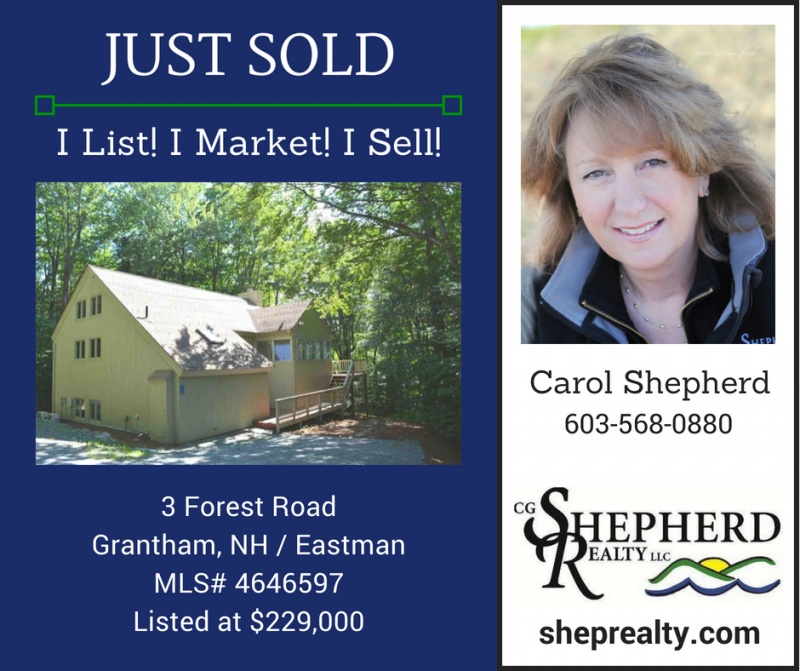 See what other homes are currently for sale in Eastman...