Thank You for a Successful Coat Drive!
by CG Shepherd Realty,LLC - November 22, 2017
We are thankful for living in a community that cares for our neighbors!
Through the years, CG Shepherd Realty, LLC has hosted many coat drives distributing fall and winter coats to Newport, Claremont, Lebanon and Grantham. Thank you for your donations and making this year's coat drive a great success!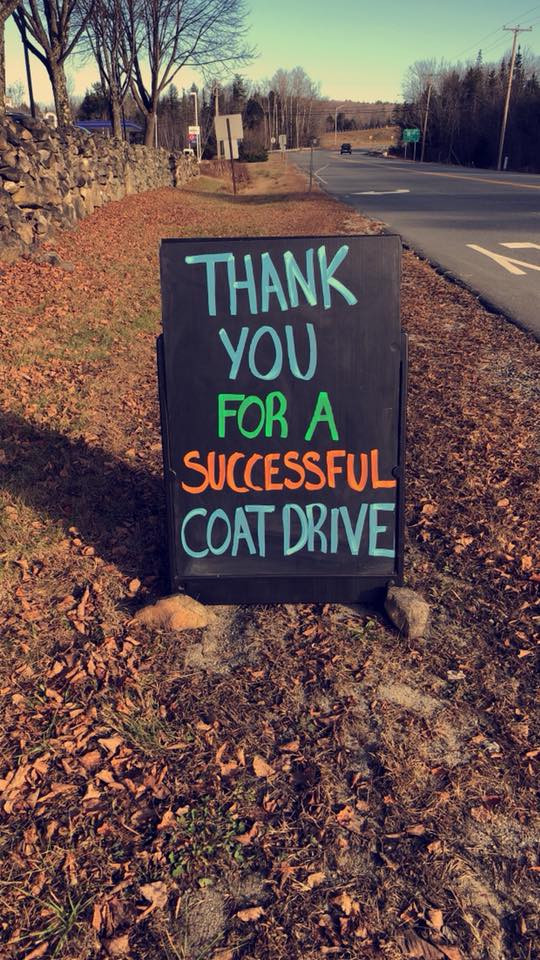 Also, thank you for supporting other local efforts, like the Jingle Bucks Calendars for Neighbors Helping Neighbors, a fundraising event sponsored by the Sunapee Region Board of Realtors coming up December 1. There was also a great turnout this year for the Eastman Run For Pie 5K supporting local families in need.
Thank you for caring for your neighbors. Wishing you a very Happy Thanksgiving!